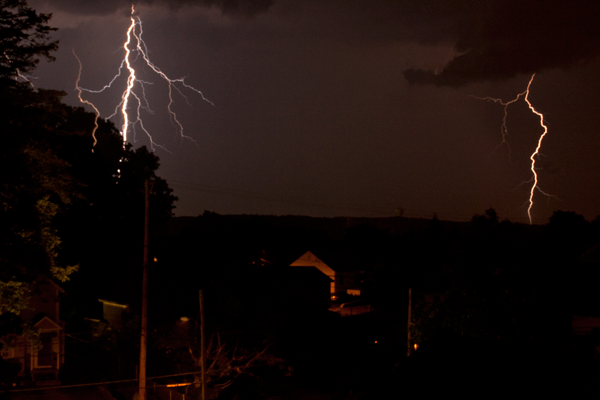 Weather in Rhode Island has been crazy! Yesterday and today topped off in the 90's, and we've had interesting weather, including a lightning show last night that turned into a pretty damaging storm!

I had set my camera up on the tripod and took a few long exposure photos
Last saturday we went out with my lovely friend Lorena and her sweet daughter Sofia to antique stores! Aside from A flipping shit in the middle of one place, it was a great day. Ari and Sofia had fun running around outside a beautiful mill in Uxbridge, and eating hot dogs from a little stand. Afterward we went to the river and threw rocks! I skipped some for the first time :)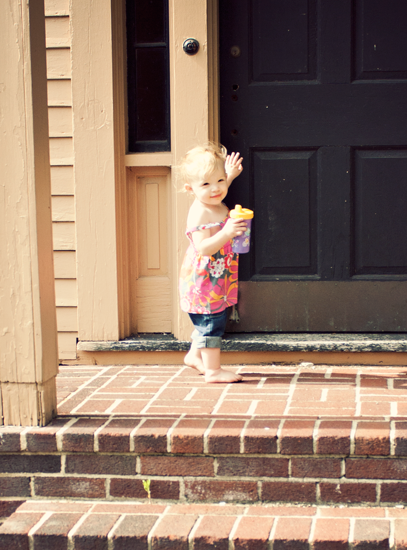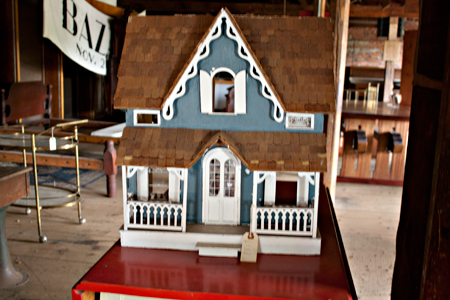 Amazing vintage dollhouse I'm so loving, little wooden shingles!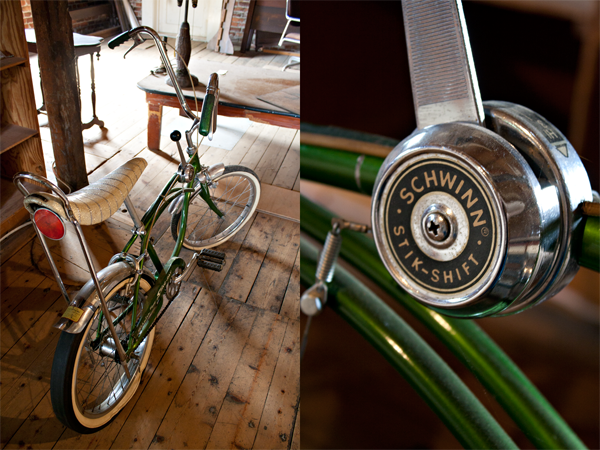 This bike is going to be mine!! Have you ever seen anything more perfect? Schwinn bicycles are my favorite, and I couldn't believe I had found this one! It's on consignment from a bicycle shop owner, it's been there a few years, and with a price tag of $650 (maybe a little less), I'm hoping I'll be the owner by the end of fall lol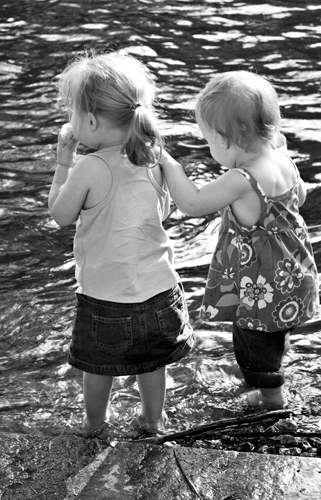 This photo is completely unedited. See the weird light circle around the girls? What the heck?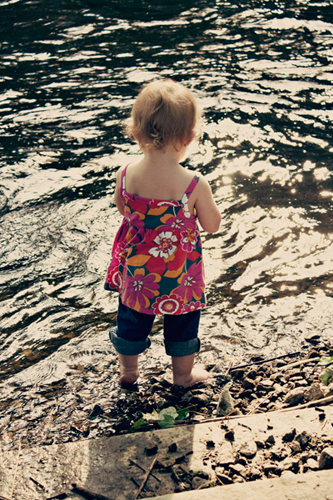 Last week I did some major organizing of the kitchen, and since I'm seriously obsessed with collecting jars, I put a few of them to good use!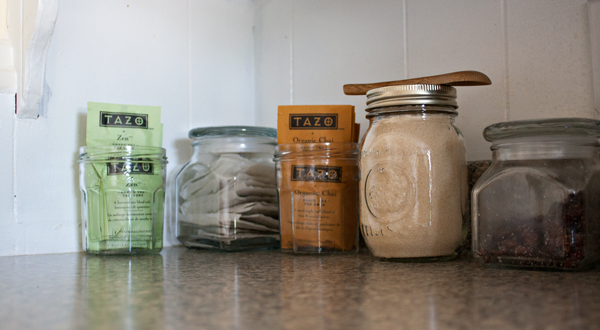 Tazo Green Tea. Sleepytime Vanilla. Tazo Organic Chai. Organic Sugar. Pomacrans.
On sunday we went to my parents, such a wonderful relaxing time. We ate dinner on the porch, I made dessert ( a completely made up, from scratch recipe!) and we enjoyed the nice weather. Unfortunately my camera died, but I managed to snap a few good photos before that happened. *Look for the dessert recipe tomorrow*
My parents have Robins living on the side of their house in a small tree! Ari loved to see the baby birds, so much so that her new animal sound is "tweet tweet" ♥
On tuesday, the old Alice mill on Fairmount Street burned down. Rich in history, its sad to see something from the past disappear- unfortunately common with Woonsocket mills, but one of the craziest things I've ever seen. We walked from Upper Park Ave to Box Seats! Totally worth it
I also started my first week at work! I'm totally enjoying all my coworkers and being there, good stuff. Put in almost 40 hours, too! I'm pretty proud of myselff :)
Anyway, I have cool news to share tomorrow loveys, so check back! xoxo