This past weekend while grocery shopping, C, Ari and I stumbled upon the fish counter and actually didn't just brush it off. We've been wanting to expand our palate and try something new, so we purchased some fresh Haddock.
I searched for recipes online and couldn't find anything interesting, I knew I didn't want to bread crumb it and wanted something more than the classic lemon butter.
So I just created my own recipe! I didn't have anything to touch base off of, just went for it. and it came out wonderful! We will definitely be making fish a more prominent part of our diet :)
Ingredients:



In a food processor or blender, put a little more than a tablespoon of butter, a tablespoon of olive oil, inside of 3 lemons, 3 garlic cloves, Kombu seaweed, and about 6-7 lemon balm leaves.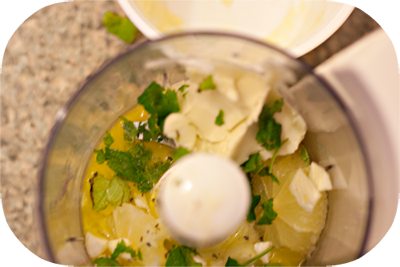 Get your fish ready by washing it, lightly drying with a paper towel, and lay on some foil.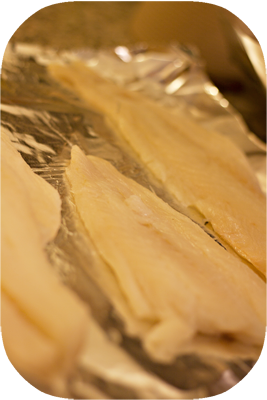 At this point your mixture will be finished, and should look like a paste. Brush it on the top and bottom,





close foil, and then bake @ 400 degrees. Around 10-15 minutes, I kept checking mine. When it's finished, the fish will be a nice white and super tender, the seaweed was soft as well.





I made chive potatoes and steamed broccoli as sides; it was a nice,filling but light-feeling meal. Ari loved it too!


If you are enjoying the recipes, would you mind giving me a vote
here
? Just click on the link; you can vote daily! Xoxo