So we have a lot of food from the farmers market, and we needed to find a use for the rest of our butternut squash. We decided to make some butternut squash soup last night, and I'm glad we did! It has a nice, subtle taste and a nice texture.

Things you'll need:
Butternut Squash
One Onion
Olive Oil
Butter
3 Cloves of Garlic
Cinnamon
Ginger
Cloves
Broth (Chicken or Veg.)



First, cut about 1.5 lbs of butternut squash into chunks



Dice a whole onion (pic taken before dicing)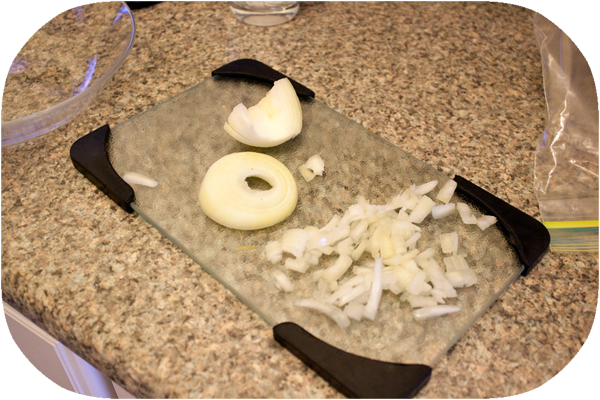 put the onions and squash in a large saute pan along with 2 tablespoons olive oil, medium high heat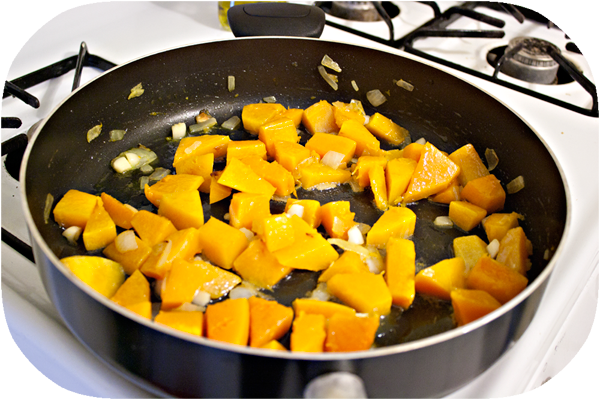 saute until golden brown and soft, then add butter (we use earths balance), 3 cloves of garlic and a dash of sugar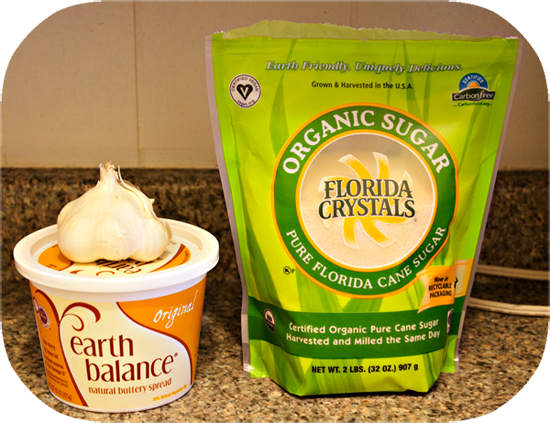 stir well, then add a tablespoon of cinnamon, 1/4 tsp of cloves, and 2/3 tsp ginger



Saute on low and mix the spices well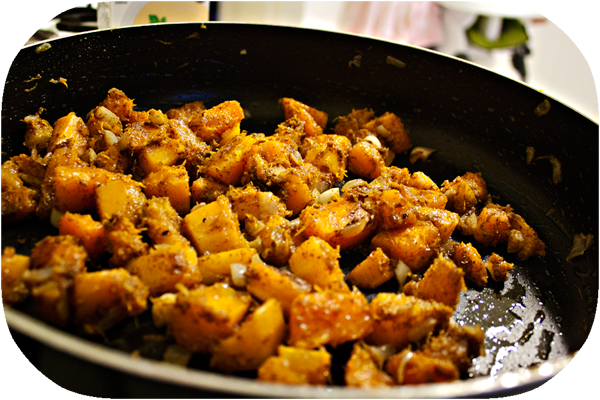 Add 1.5 cups of broth (we used organic chicken broth, but vegetable etc works too!)



Let simmer for about 10 minutes, then pour in a blender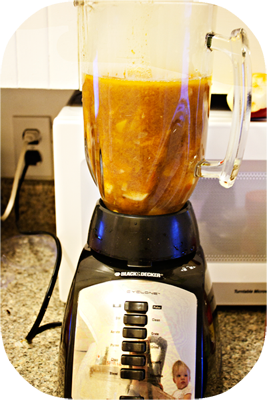 puree for a minute, then pour back into saute pan to stay warm. salt and pepper to taste- enjoy!



This dish is super customizable, so experiment and make it your own! Aside from the regular recipe above, we added celery bits, curry powder, apple slices, and pastina. We all enjoyed it, but I think A had had enough....................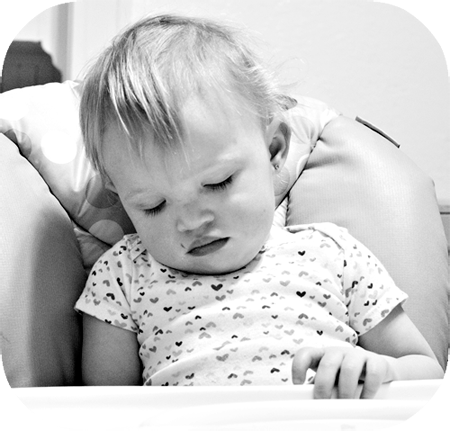 Try the recipe, but before you do that, can you please give me a vote at
topmommyblogs
? Xo